Thank you to this year's sponsors!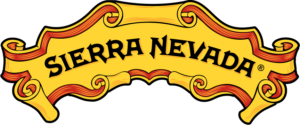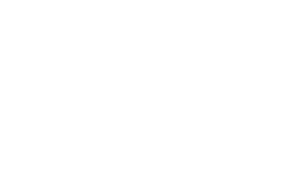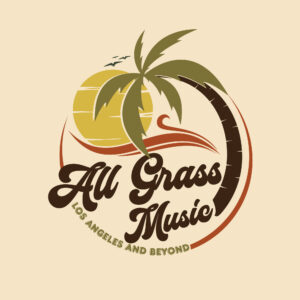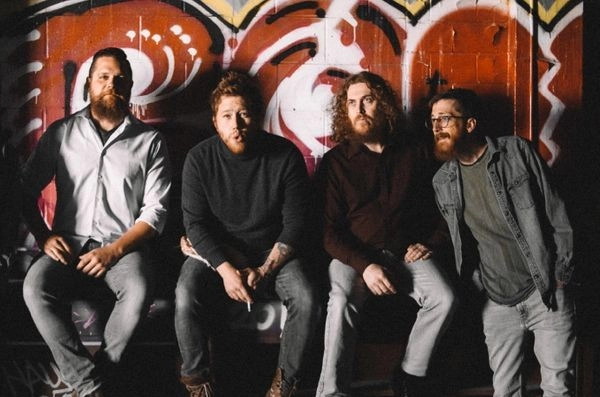 A great band is more than the proverbial sum of its parts, and in the pursuit of becoming something that can cut through the clutter of YouTube stars and contest show runner-ups, a great roots music band must become a way of life. Less likely to rely on production or image, they've got to connect with their audience only through the craftsmanship of their songs, the energy they channel on the stage and the story that brings them together. Old Salt Union is a string band founded by a horticulturist, cultivated by classically trained musicians, and fueled by a vocalist/bass player who is also a hip-hop producer with a fondness for the Four Freshmen. It is this collision of styles and musical vocabularies that informs their fresh approach to bluegrass and gives them an electric live performance vibe that seems to pull more from Vaudeville than the front porch. Their most recent effort Where the Dogs Don't Bite was released in August 2019 and debuted at #1 on the Billboard Bluegrass chart.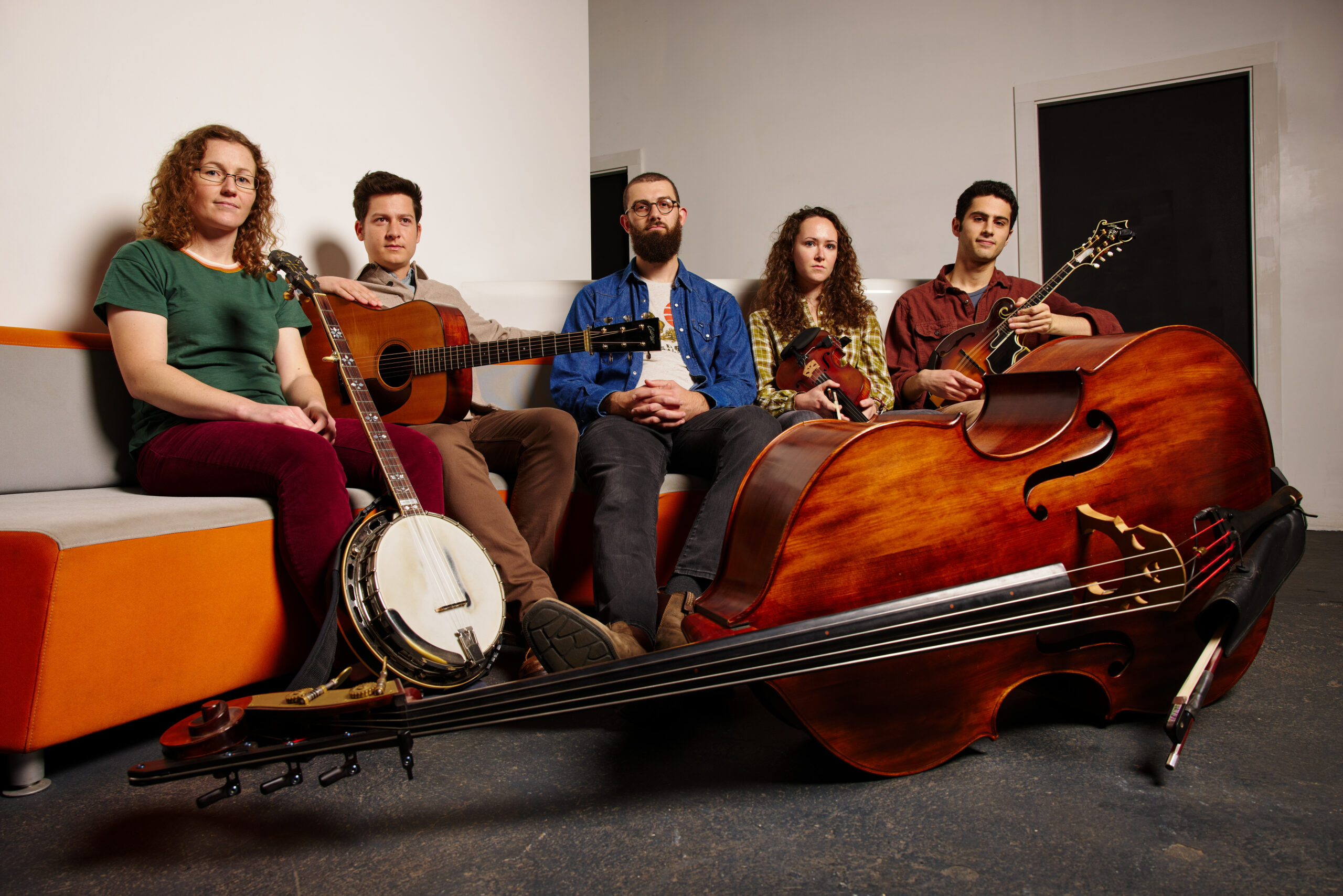 Mile Twelve is a progressive string band from Boston, Massachusetts. Winners of the 2020 IBMA New Artist of the Year award, they have been making waves in the acoustic music community with their seamless blend of expertly-crafted songs, creative arrangements, and virtuosic execution. The band takes their name from the mile marker that sits at Boston's southern border on Route 93, a road sign they've passed countless times while heading out on tour. They've found receptive audiences across the globe, touring throughout North America, Europe, Australia, New Zealand and Japan.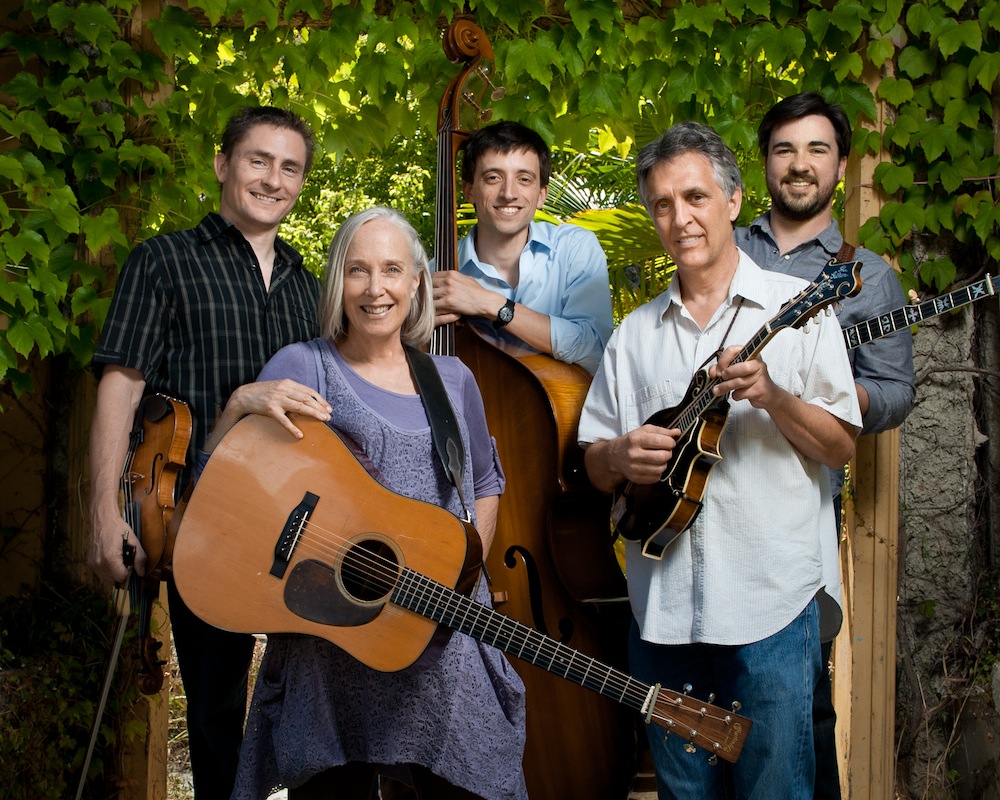 LAURIE LEWIS & THE RIGHT HANDS
For fiddler, guitarist, singer, songwriter, and Grammy-winner Laurie Lewis, the traditions of bluegrass and folk aren't so much tools in her hands, but burning sources of inspiration that have driven her through a 30+ year career at the forefront of American roots music. A pioneering woman in bluegrass, Laurie has paved the way for many young women today, always guided by her own love of traditional music and the styles of her heroes that came before.
Since her debut in 1986, Laurie has recorded over 20 albums. She's been a founding member of the Good Ol' Persons and the Grant Street String Band, twice been voted IBMA's Female Vocalist of the Year, her classic rendition of Kate Long's song, "Who Will Watch the Home Place?" won International Bluegrass Song of the Year, and her latest album with her band the Right Hands, The Hazel and Alice Sessions, was nominated for the Best Bluegrass Recording Grammy in 2017.
Laurie's newest album, …and Laurie Lewis released March 27, 2020, features intimate duets—among others—with Molly Tuttle, Mike Marshall, Nina Gerber, Tom Rozum, Tatiana Hargreaves, and Todd Phillips.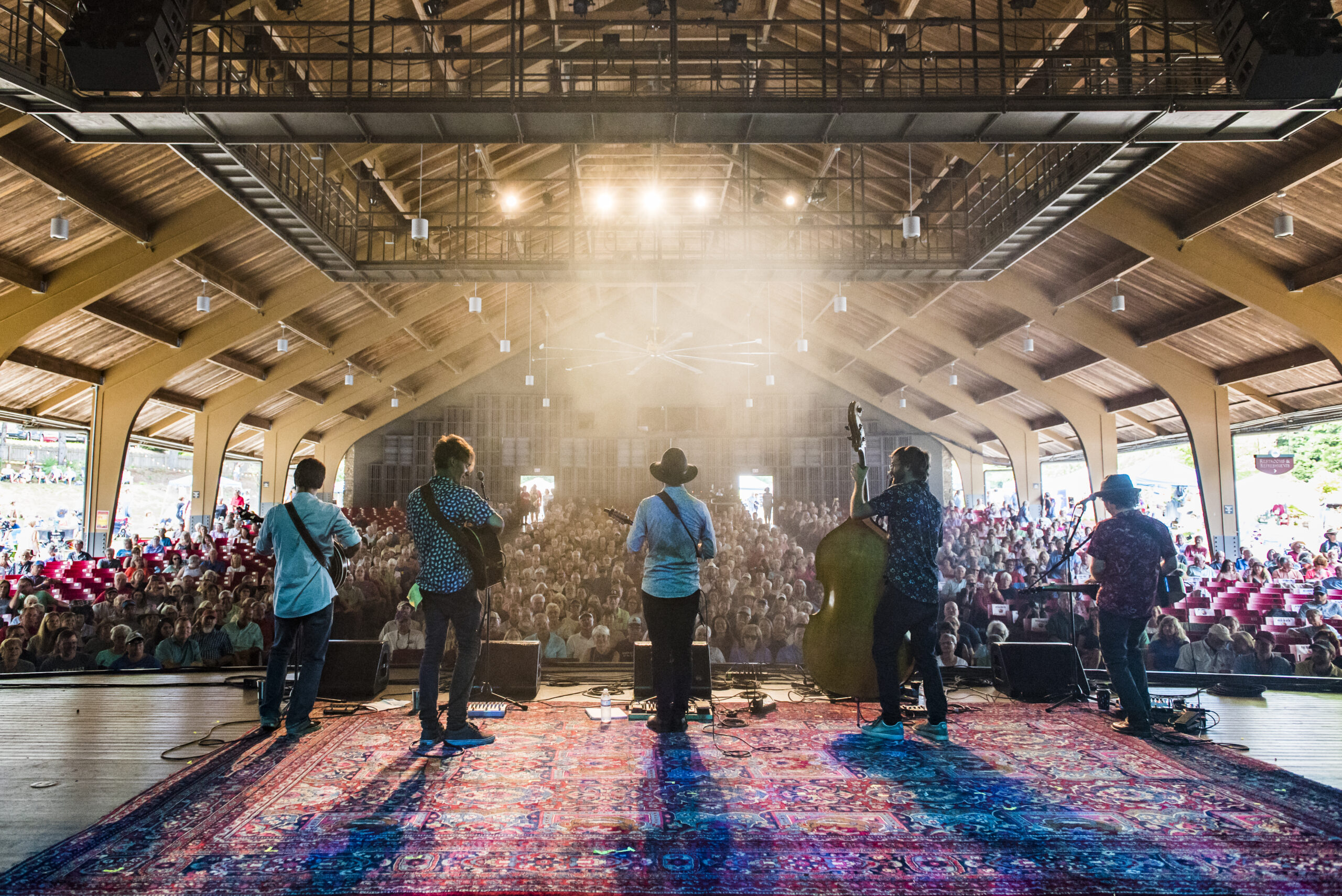 The band burst onto the scene in early 2014 following the release of "Shadows and Dreams." The album weaves bluegrass, funk, rock, and blues influences into a refreshing representation of modern folk music. From the opening track "Poor Soul" with it's energetic bluegrass overtones to the closer "Shine the Way Home", the album takes listeners on a journey through simple love songs to complex themes such as metaphysics and coexistence. The album, recorded in Asheville at Sound Temple Studios, features guest musicians from Asheville's rich acoustic music scene alongside members of the Fireside Collective.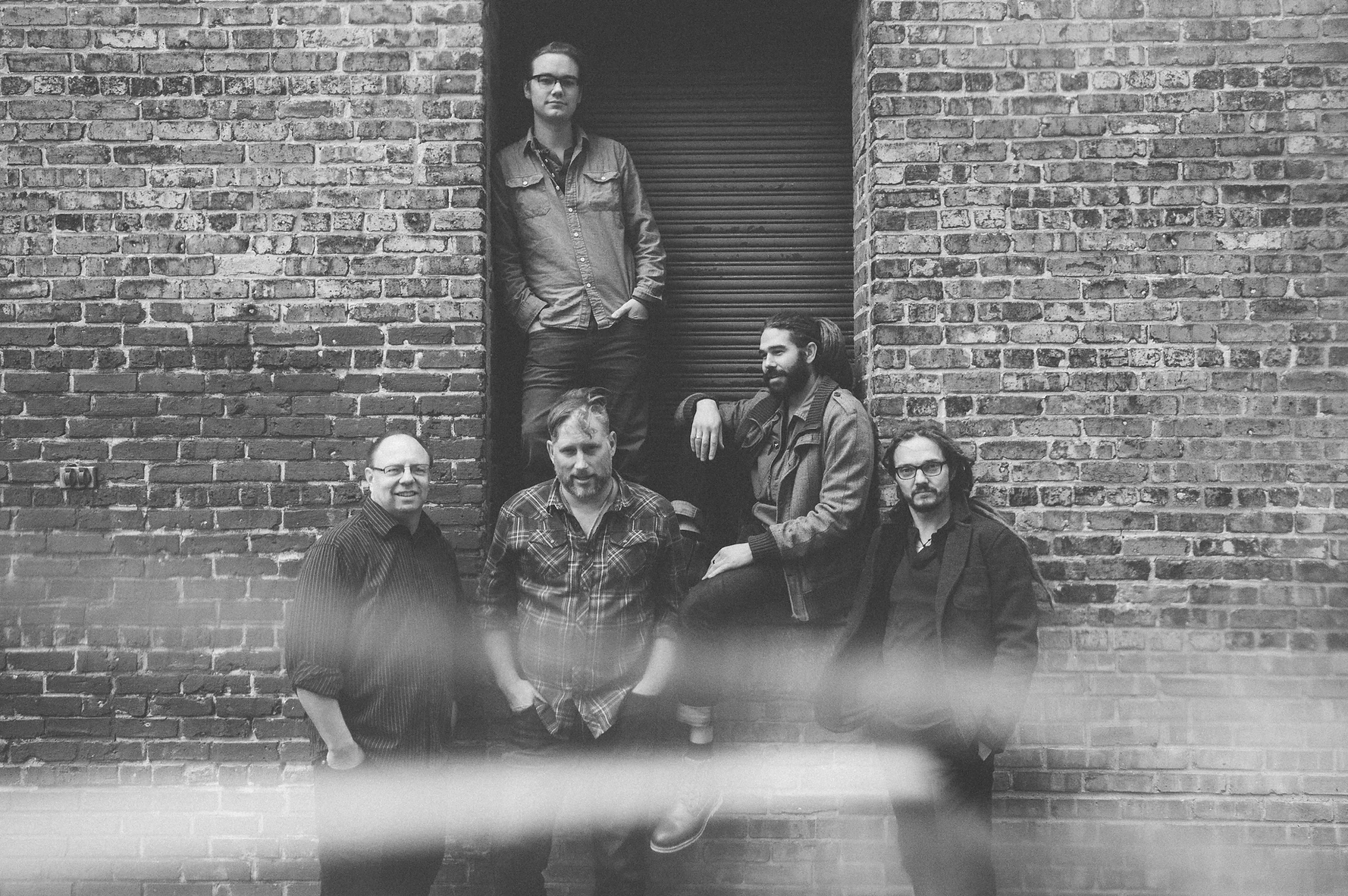 Born from the Wisconsin jamband scene, Chicken Wire Empire began as a traditional bluegrass band. The band honed its traditional sound in 2014 with their debut album Chicken Wire Empire. With half of the group rooted in bluegrass, and the other half steeped in jamband music, a change occurred when CWE performed an Old & In The Way tribute show. A new sound was found in Milwaukee, and Chicken Wire Empire joined the roster of high-energy jamgrass happening across the nation.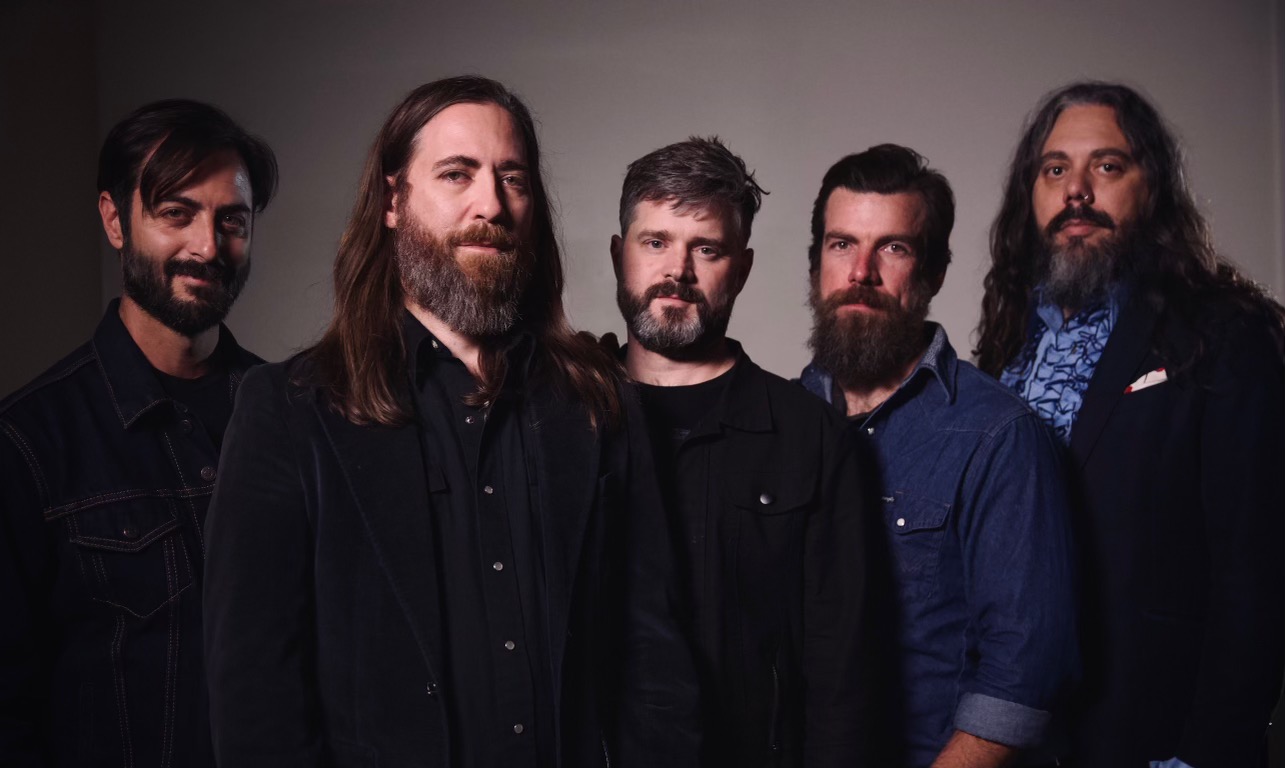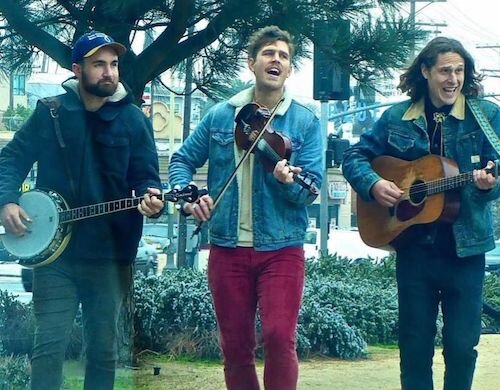 Based in Los Angeles-by-way-of-Portland, Oregon - Water Tower is a indie-folk/bluegrass revivalist band who has just recently released their debut album, "Fly Around".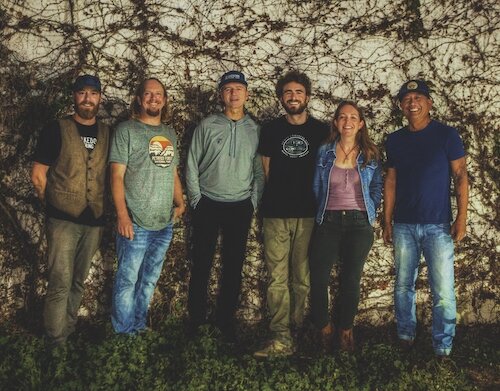 **2019 Battle of the Bands Winner!**
Hailing from the laidback shores of Ocean Beach in San Diego, CA, Shakedown String Band is rapidly garnering attention with their contagious blend of Americana, Soul, and Bluegrass. SSB is most known for their danceable, upbeat sound and their ability to fluctuate between a duo all the way up to a 9-piece party band with musicians spanning all generations.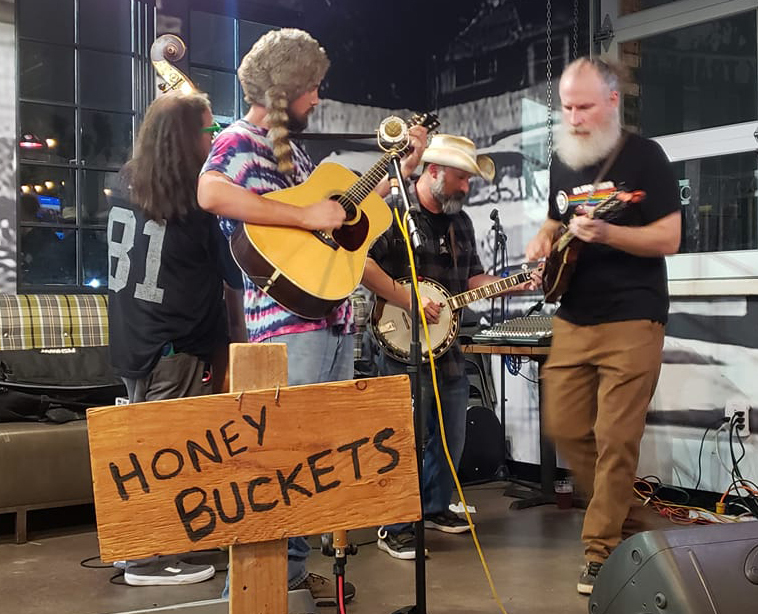 Southern California single-mic bluegrass raised on heavy metal and smog.  Honey Buckets' debut album coming just in time for Huck Finn Jubilee.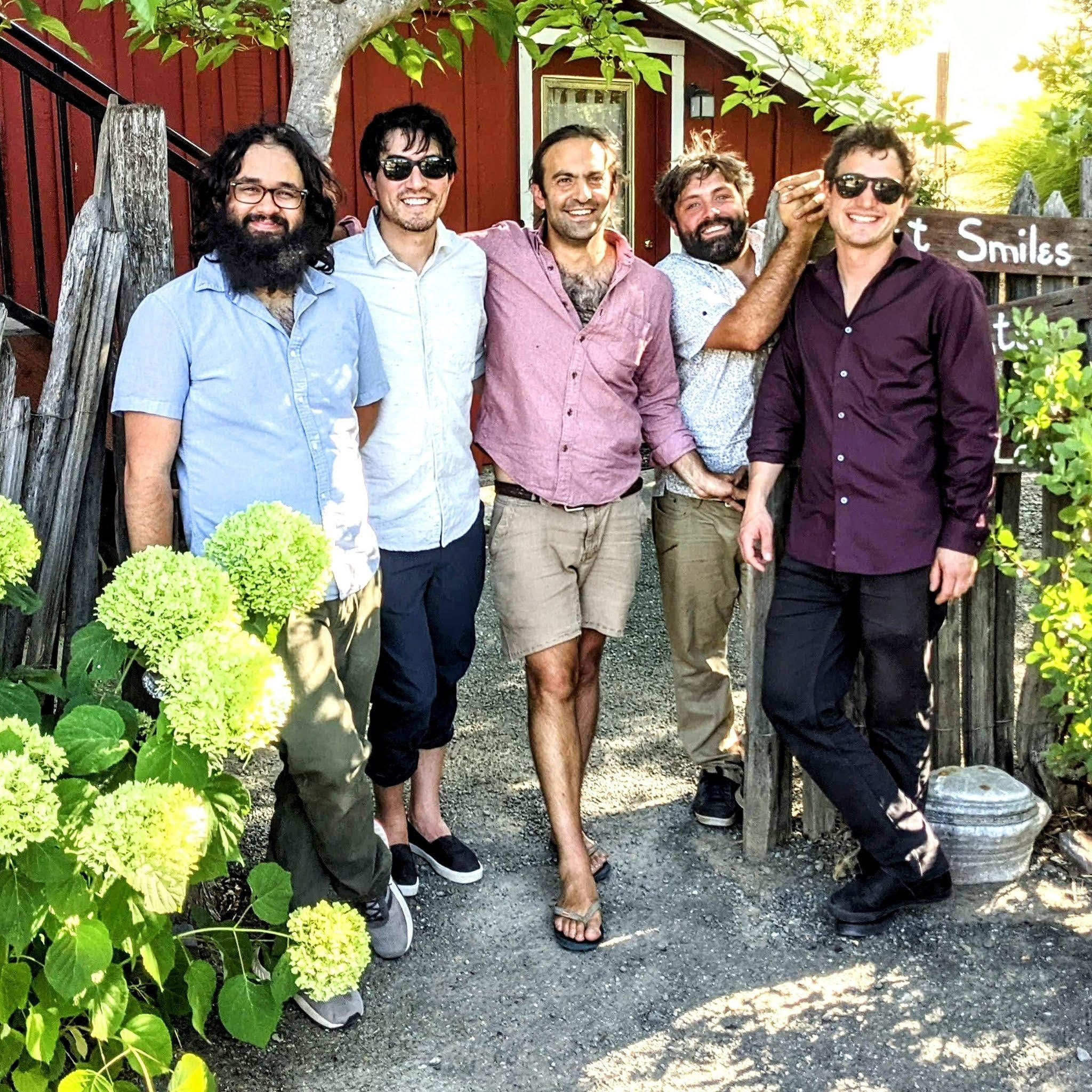 THE DUSTY GREEN BONES BAND
Formed in January 2014, Dusty Green Bones Band is a five-piece electric newgrass group based out of California's bay area.  Looking to form a "jamgrass" style band, this rowdy bunch of musicians met in the heart of San Francisco.
By mixing musical styles from a wide variety of genres with the high energy of hard-driving bluegrass, they have created a purely organic sound. Their music aims to expand the authentic complexity of traditional bluegrass by layering ancient tones with improvisation and rock n' roll.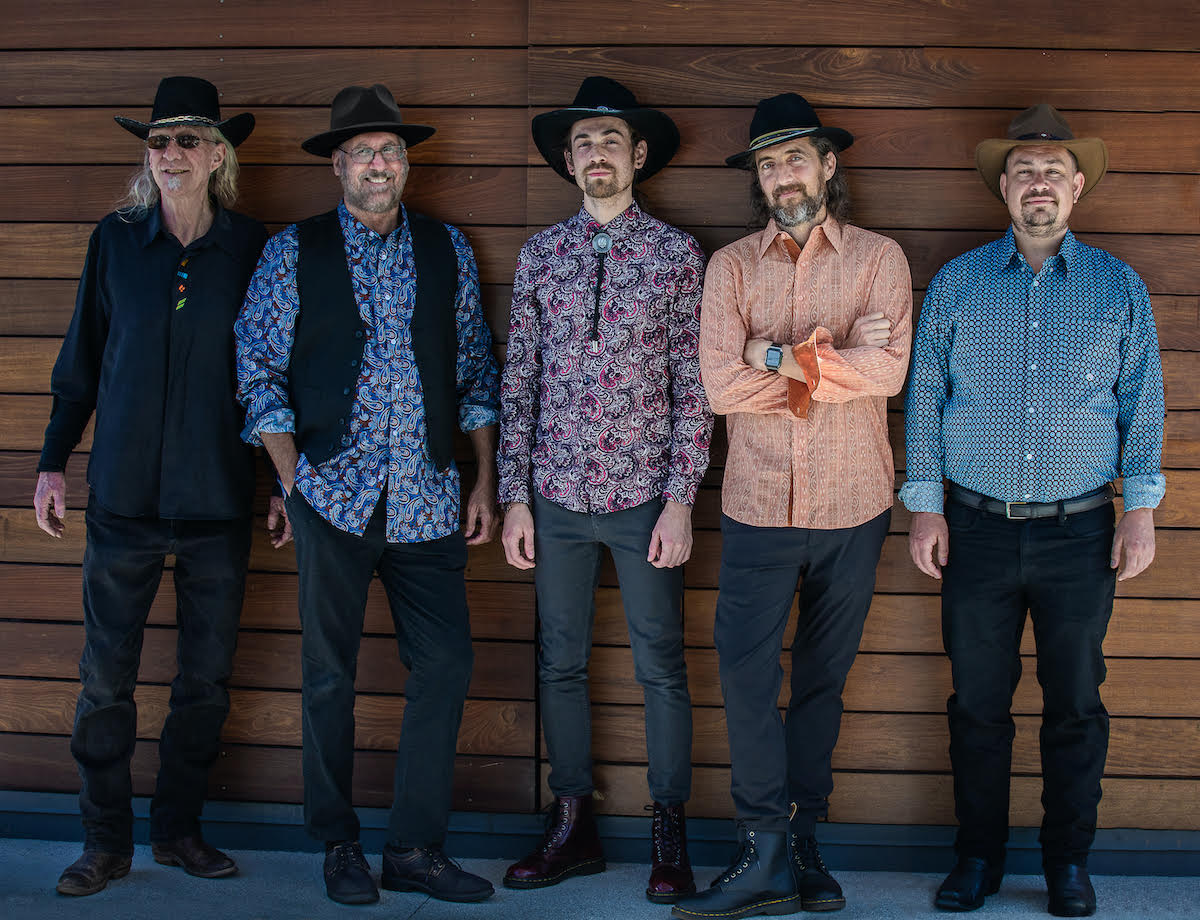 The Storytellers is a Southern California-based progressive bluegrass band. They draw from the rich canon of traditional bluegrass music as a basis for inspired improvisations and intrepid vocal harmonies. They have performed at the Prescott Bluegrass Festival, the Calico Bluegrass Festival, and the Good Old Fashioned Bluegrass Festival. They perform regularly at Treasure Island Resort & Casino in Las Vegas, as well as at numerous regional fairs and music festivals. Known for their interpretations of Grateful Dead songs, the band brings soulful harmonies, soaring grooves, and their own hippie, bluegrassy vibe to every stage they stand on.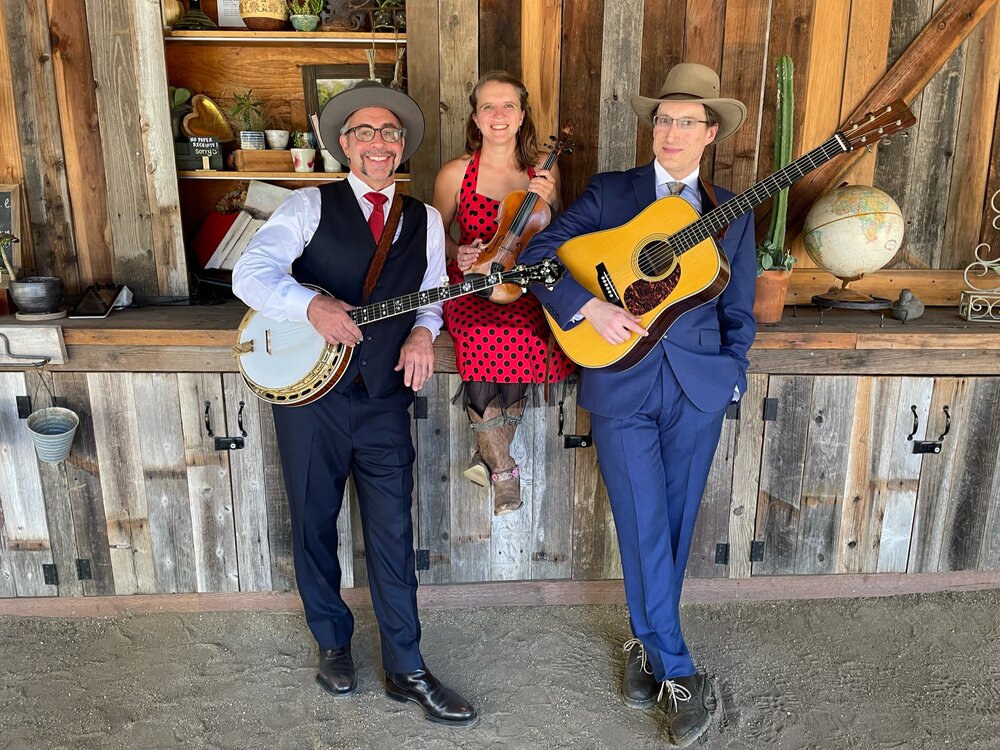 While rooted in tradition, Whole Hog pushes the boundaries of acoustic music. Lush harmonies, instrumental mastery, and fresh arrangements are at the forefront of their unique sound. Seth Oster, Charletta Erb, Keith Frankel, and Adam Kahn will be performing our Sunday Bluegrass brunch set in 2022!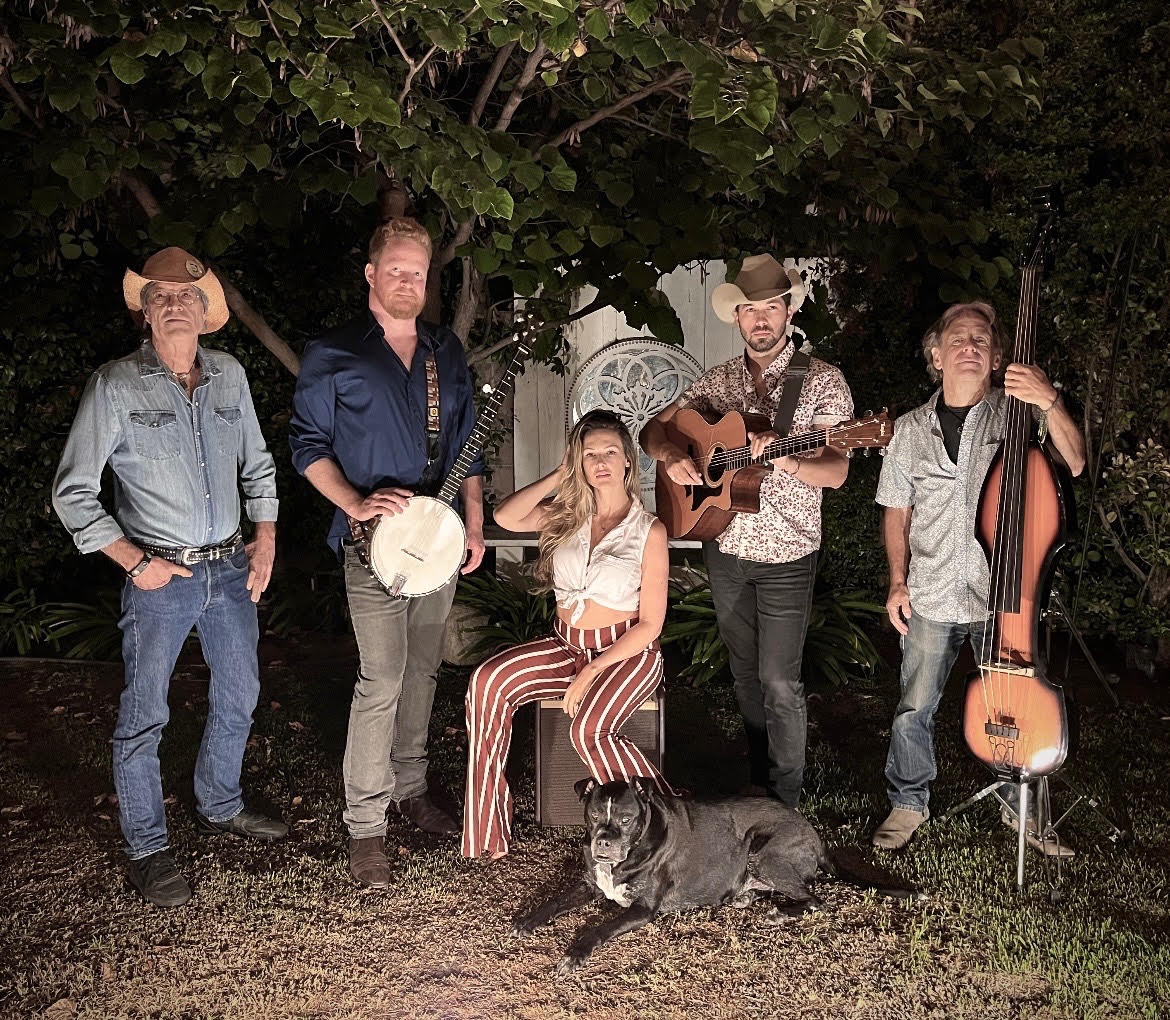 The Fancies are a good time Americana, bluegrass, and country band that add a great vibe & lots of fun! They play both originals and covers including songs by The Black Keys, Old Crow Medicine Show, The Avett Brothers, The Pogues, and more!