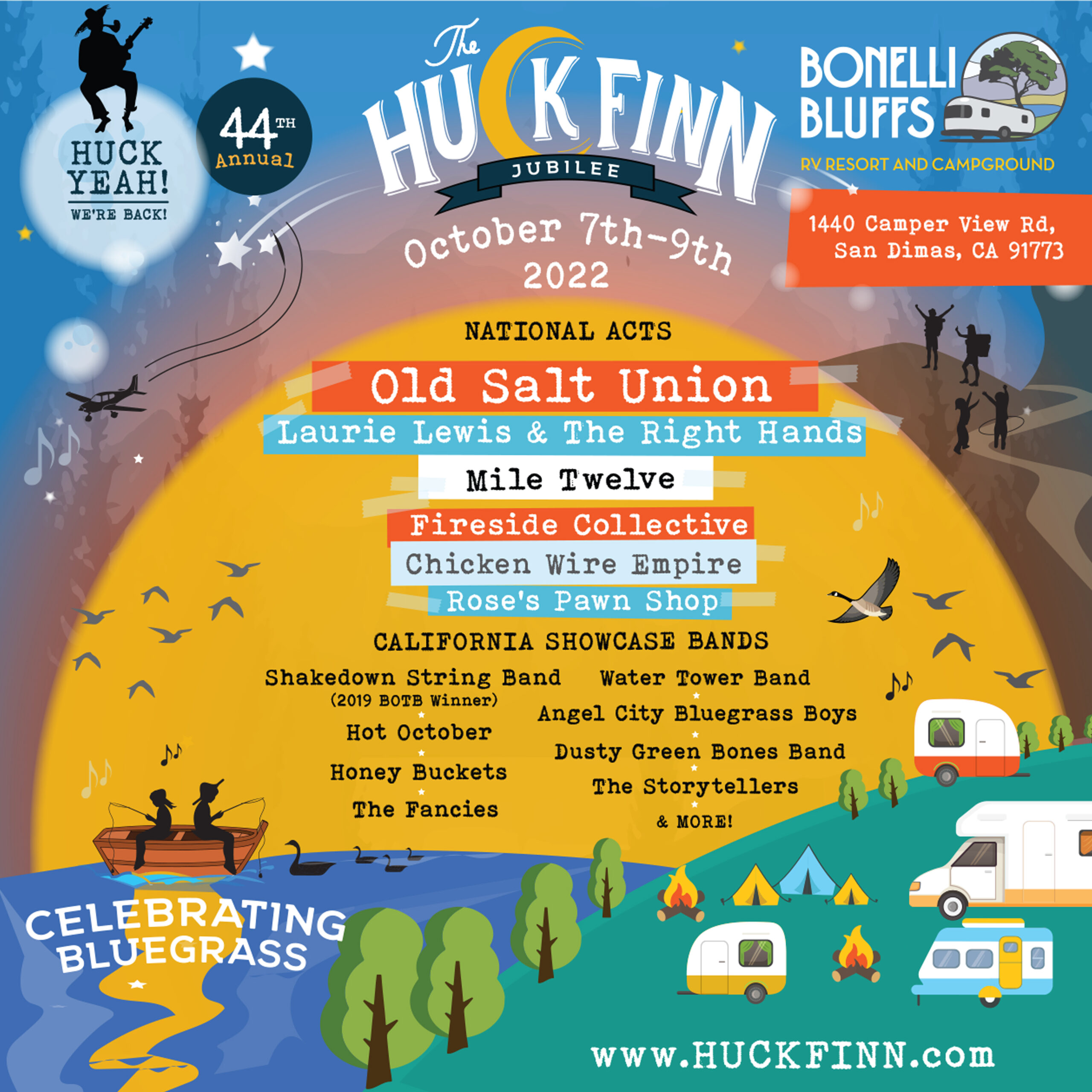 SIGN UP FOR OUR EMAIL LIST TODAY!
Hello Huckers!!
Saying that we've missed you would be the understatement of the decade. The shows we produced in 2018 and 2019 were great because you all provided such amazing energy and spirit.
A lot has happened since then and while we were able to host a virtual event in 2020, we've been dark since.
UNTIL NOW!
The 44th Huck Finn Jubilee returns to SoCal this fall and we can't wait to see you in our new home at Bonelli Bluffs RV Resort and Campgrounds!
Located in San Dimas, Southern California, an area rich in history and blessed with warm, gorgeous weather year-round!
The RV resort and campground feature large paved full hookup sites, beautiful campsites, and amenities to help you enjoy the great outdoors. Many sites offer magnificent views of the beautiful Puddingstone Lake. The well-manicured spacious sites allow you to open all four RV slideouts while still on your level hard pad with extra room to spare.
The last two years were tough on this family-owned and operated festival, but we're pouring our hearts and souls into making the 2022 experience better than ever! We appreciate your support, kindness, and excitement for the Huck Finn Jubilee.
Sign up below and stay tuned for more details and information!